Those big-time celebs – always getting the free bling and glam bags just for being them. Two can play that game. We just have to pay for it.
So here's how to do get your own goody bags filled with the beauty products you want. You join a monthly subscription and then each month (or so) you get your glam bag filled with personal beauty products.
These aren't the mega-costly items like the big shots get, but it's still impressive quality delivered right to your door.
This is from pioneering YouTuber Beauty Expert Michelle Phan, and considering she has almost 9 million subscribers we can all agree she knows her beauty products.
They send you 5 beauty products + a new makeup bag every month. This subscription box is customized to your beauty profile, and you can rate all the items you receive.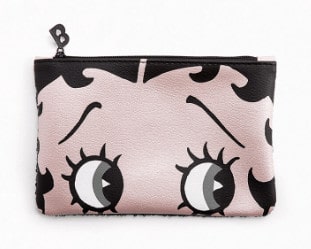 This way your products will become more customized over time, and it'll be easier each time to get your glam on. About US$12 and shipping is free.
This one of the most popular boxes out there, thanks to its thoughtfully curated seasonal assortments of full-size, high-value products.
The beauty items, accessories, wellness goodies, and self-care surprises not only tap into buzzy trends but are always quality-oriented. With over $200 of noteworthy products from well-known and up-and-coming brands in each quarterly box, this is a great value at US$49.00 per quarter. You might even be surprised with a splurge-worthy wish list product inside!
With a name like that, it sounds like a must-have box, but it does carry the POPSUGAR name so you know you can't go wrong.
As far as subscription boxes go, they're at the top of their game- a few surprises mixed with top-notch beauty products. Winner of the Best Women's Box at the 2017 Subta Cube Awards.
Each quarter a box with over US$300 of beauty products is hand-picked by President Lisa Sugar and tested by her editors before being delivered to your door. 
US$75 per quarter.
This combines fair trade, eco-friendliness, and sustainability all in a beauty box that you can feel good about.
Every season, members receive a limited edition curation of products from the leading socially conscious brands.
Some of them are designed exclusively for CAUSEBOX. But if surprises aren't your cup of tea, and you're hesitant to jump into the subscription box waters, don't worry.
You can scroll to the bottom of their homepage and see exactly what's in the box. US$54.95 per quarter. C'mon, you're more fun than that!
This one is cool because it creates such an eclectic mix of beauty products with food and even a book and film box.
They have four different subscription boxes: Beauty, Food, Book, and Film. Sometimes just staying in bed with your bad hair and a good book works just fine.
All you need is one account. With that one account, you can pick and choose whatever you're in the mood for.
US$49.95 a box.