Just a play on words, people. We're talking about the houses of the Friends cast, specifically Matthew Perry. One of his homes just happens to be a sky-high penthouse in the exclusive Century building in Los Angeles.
Mathew Perry's Penthouse 40
Matthew must be reading from Elon Musk's script, he's also liquidating his California properties so he can spend more time in New York. This includes his sweet Malibu beachfront home and this massive penthouse.
MICHAEL MACNAMARA; JASON SPETH
Dubbed "Penthouse 40," this mansion with jetliner views takes up the entire 40th floor, spanning  9,290 square feet. Besides the forever views of city lights, this 4 bedroom, 8 bath has a drop-dead master suite with a lounge area and fireplace.
MICHAEL MACNAMARA; JASON SPETH
This process of meticulously fine-tuning this house belonging to the Friends cast member that we all know as Chandler Bing, took nearly 2 years.
Aside from the 4 outdoor terraces with incredible views, The Century building offers A-lister-worthy amenities like an oversized pool, gym, theater, and private wine storage.
The houses of Friends cast members, whether bought or sold never disappoint us.
Seems like Matthew Perry and Jennifer Aniston have both got the eye for transforming Los Angeles real estate into an absolute paradise with sleek and modern design.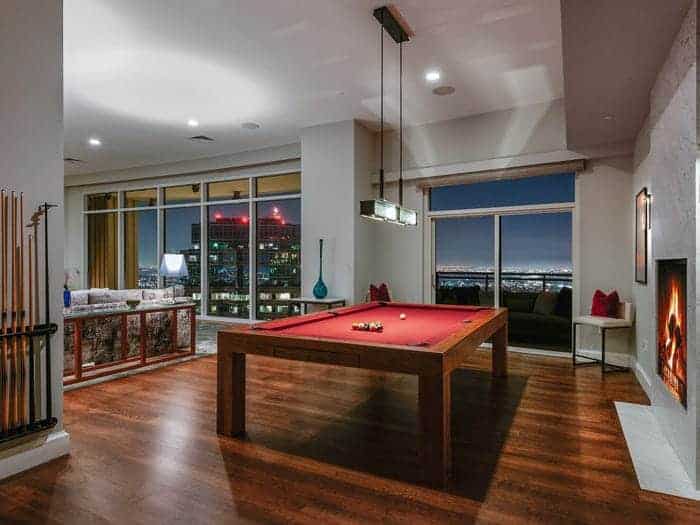 MICHAEL MACNAMARA; JASON SPETH
Matthew bought the penthouse in 2017 for US$20 million, and now he wants US$35 million. Out of fairness to Matthew, he did break the bank on the rehab. Out of fairness to a buyer, he recently slashed the price to a cool US$27 million.
To better fit his lifestyle and taste, Perry enlisted the help of architect Scott Joyce and Los Angeles interior designer LM Pagano to create a residence that they believe is a true "mansion in the sky."
MICHAEL MACNAMARA; JASON SPETH
Matthew Perry Lists His Malibu Home
Nothing says social distancing like a Malibu property, and Matthew has spent a good number of his days quarantined in this quaint beach house listed at US$14.95 million.
ANTHONY BARCELO
If you're looking to buy in the area, you get 4 bedrooms, 3.5 bathrooms, and approximately 5,500 square feet of living space. There's some nice elbow room!
In 2011, he paid US$12 million, but being holed up and not working doesn't faze his income. His residuals from Friends reruns come to 2 percent of the syndication income. This is about US$20 million for each person per year for the six cast members of Friends.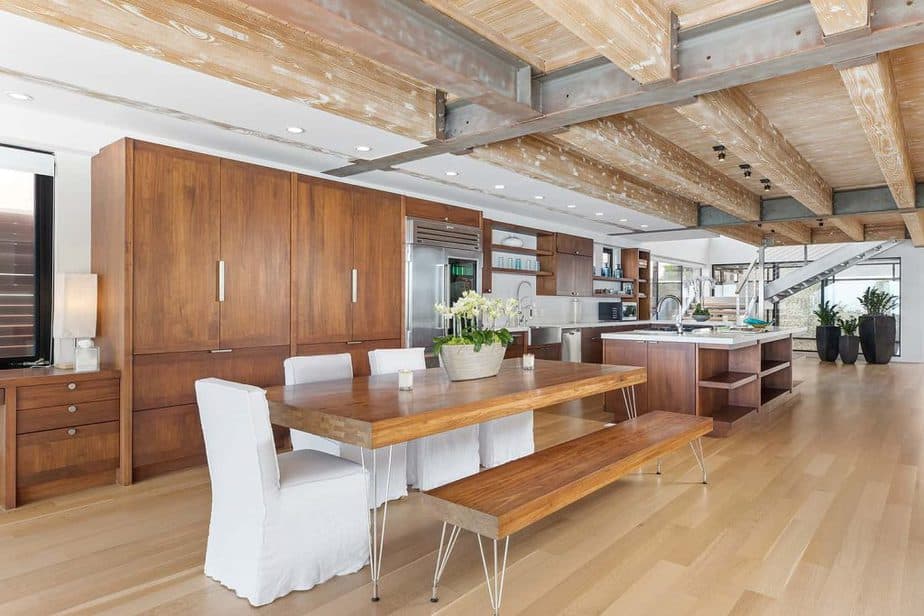 ANTHONY BARCELO
The "loft-like" two-story home features floor-to-ceiling windows that allow for stunning views of the Pacific Ocean, according to the listing, as well as wood floors and exposed beams.
ANTHONY BARCELO
As we know from his penthouse mansion, he's big on perfecting the master suite. Located on the second floor, this bedroom spans the entire width of the home and comes with a separate sitting area, as well as an oversized dressing room and a cozy bathroom.
There is also a state-of-the-art theater for gathering with "Friends," and a shaded outdoor hot tub area. This seals the deal as living large on the beach in sunny California.