Another sprawling hot property in Beverly Hills was recently purchased by Justin Bieber and Hailey Baldwin.
We can only speculate the checkbook for these two are a few inches longer than your average checkbook as they need more room for all the numbers – in this case, US$26 million. Not quite what the Beverly Hillbillies' home raked in, but those are still some serious dollars.

Just for fun try writing that on a check. This is the reality for those in the game of celebrity real estate buying and selling in Los Angeles.
Justin Bieber's $26 Million In Beverly Hills
Justin and Hailey acquired this contemporary traditional estate, perched up high and overlooking 2.5 acres of beautiful greenery.
Inside the gated area of Beverly Park, the property includes a tennis court, a large motor court, and a koi pond.
Dramatic entrances are a "thing" in Hollywood, and this one doesn't disappoint. True to form, this foyer is a Hollywood story unfolding. Step inside and you'll find yourself inside a 2-story, spacious entry with a sweeping marble staircase and a harlequin-pattern black-and-white tile floor.
Amenities include an infinity pool, a home theatre, a fitness studio, and a gourmet kitchen.
With 10 bathrooms and seven bedrooms, the master suite is an enclave in itself. This bedroom has a steel-framed wall of glass that folds opens and overlooks the pool area. There's also a separate sitting room and dual walk-in closets.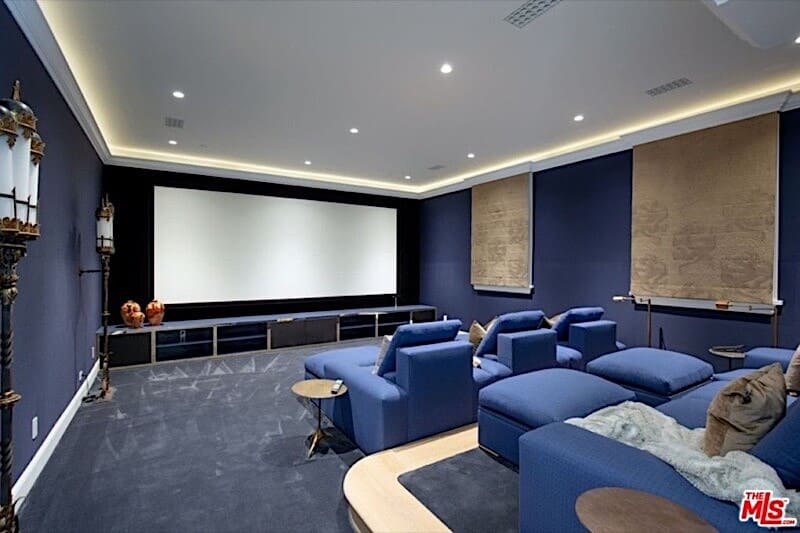 The original asking price was at US$42 million, but A-Listers know how to huddle with their number crunchers.
We're all looking for a deal, right? We know celebrities aren't known for hanging around one home for too long, but we also don't see any buyer's remorse at this level.
Since Bieber's last tour (Purpose World Tour) grossed over $250 million, this hot property purchase is pocket change. Or as Elon Musk might say rocket change. In their never-ending quest for privacy, maybe some celebrities will follow him into space.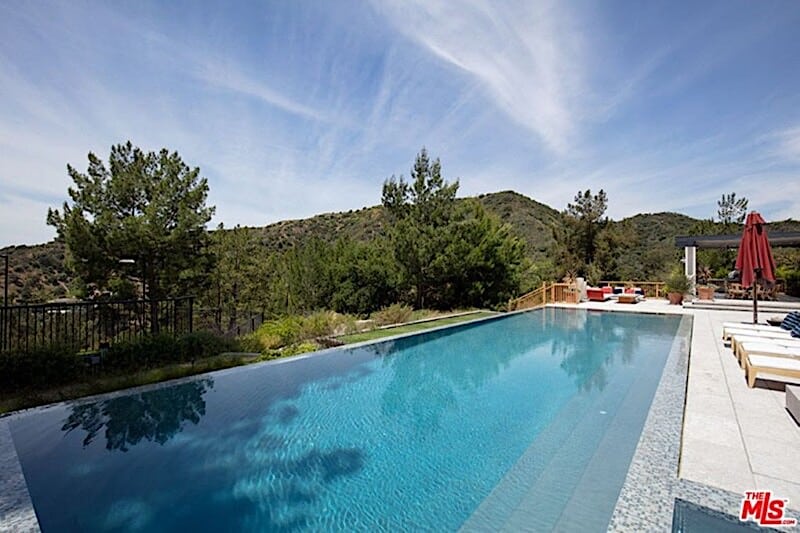 Justin and Hailey were represented by The Altman Brothers.