If you're wondering how to stretch your years into foreverness, and want to live a longer life,  where you live can make a big difference.
If moving to one of these places is out of reach, try fasting for a longer life. That may also be the new fountain of youth. Of course, a regimental routine of watching the waistline is important to staying healthy, and new breakthroughs in Glucagon-like peptide-1 just might be the ticket to making this easy as pie. 
With Monaco coming in at No. 1 and giving a life expectancy of nearly 90 years, there might be something to be said about being lavishly wealthy. 
For those of us who can't travel with an electrocardiogram monitor and a trained practitioner, there's still hope to spite the rich and famous and last as long as they do – live on an island or by the sea. 
As new, well-funded biotech companies work on anti-aging therapies you might want to wait it out in these places.
The worldwide average life expectancy at birth is 71.4 years old. But depending on your country, that number can increase.
Residents of island countries and countries near the coast tend to live longer than residents of landlocked locales.
Japan, Italy, Hong Kong, Singapore, and Monaco all have a life expectancy longer than 82 years. 
The Central Intelligence Agency's "The World Factbook" ranked these five regions with the longest life expectancy in the world:
The lavish coast of Monaco
Italy ranked fifth for living a longer life on the World Economic Forum list. The Republic of San Marino is a microstate surrounded by Italy.
San Marino is the third smallest state in Europe. It boasts the same Mediterranean climate as the surrounding country of Italy: mild to cool winters and warm, sunny summers.
As in Monaco, the olive oil- and vegetable-heavy diet works wonders for the health of its aging population. Though I can't say that formula for longevity works if loaded on pizzas.
Looking for other ways to feel younger in Italy? Try out these 5 things while touring the Amalfi Coast on scooters.
Making your way to the top of the Guaita Fortress in San Marino will keep you young!
#4: MACAU — 84.5 YEARS
Macau is a subtropical, autonomous region on the southern coast of China. It is officially called the "Macao Special Administrative Region of the People's Republic of China." Try putting that on a business card.
Hong Kong, which took first place on the World Economic Forum's list of where people live the longest, is another autonomous territory in China.
Bordering the South China Sea, Macau's marine climate offers subtropical weather with cool winters and warm summers. The local cuisine blends southern Chinese traditions with those of Portuguese colonizers.
This fish, melon, and fruit-heavy diet is ideal for extending residents' lives. Sounds like they might be big on all the healthy benefits of watermelon.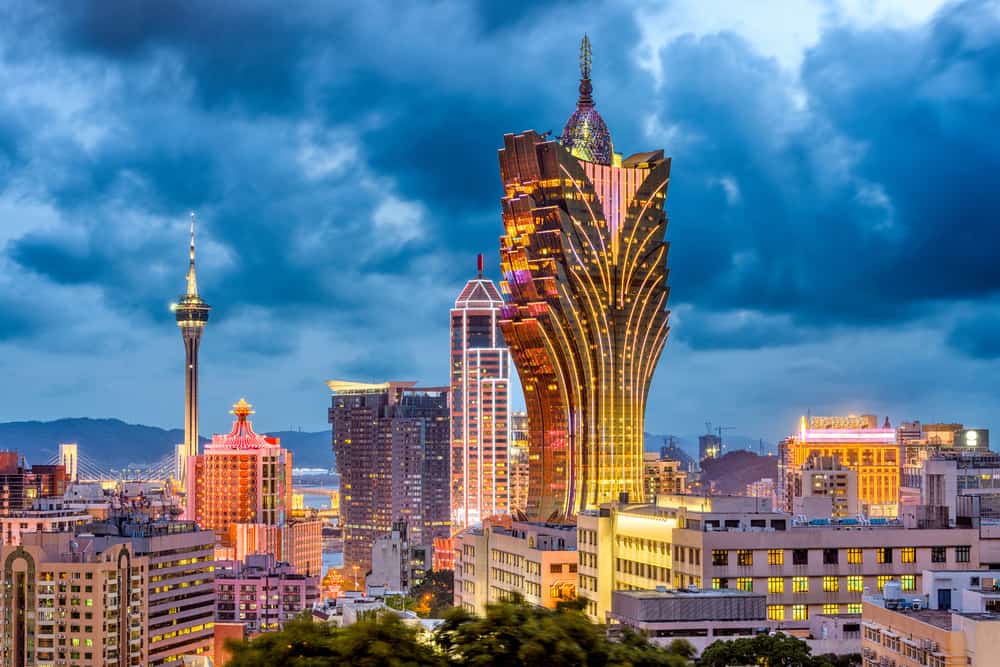 #3: JAPAN— 85.0 YEARS
Japan is one of the major economic powers in the world. 
It ranked second on the WEF list, and on the Central Intelligence Agency's list, it practically tied for second place with Singapore.
Surrounded by the North Pacific Ocean and the Sea of Japan, the country's climate varies. 
In the southern regions, it tends to be more tropical. Locals enjoy cooler, more temperate weather in the north.
The Japanese diet consists of fresh fish, vegetables, and low levels of meat and saturated fat. Are we paying attention? Eat lots of fish! It's also probably no coincidence people live longer where nature's beauty prevails like these awesome bamboo forests in Japan.
The Republic of Singapore is an island city-state south of Malaysia. It is one of the most prosperous countries in the world with one of the busiest ports. On the Singapore Strait, this region offers a tropical climate with typically hot and rainy weather.
Due to the affluence in Singapore, a majority of its residents can live a healthy lifestyle. As a seaport with a large immigrant population, the cuisine in Singapore draws from a number of influencing cultures. These include Chinese, Indonesian, Indian, and Western cuisines.
Eating has even been claimed as a national pastime. Now that's living!
#1: MONACO — 89.5 YEARS
The Principality of Monaco is an independent city-state on the coast of France. Monaco is known all over the world for its casinos, mild climate, and scenic landscapes and views. It is one of the biggest tourist hotspots on the globe.
It is the smallest country with a coastline! On the Mediterranean Sea, Monaco offers mild, wet winters and hotter, drier summers.
The Mediterranean diet of vegetables, olive oil, and a little wine makes for healthy eating. It has been commended for producing physically and mentally healthy seniors.
If you're stuck in the U.S., you (almost) don't have to make it to Hawaii, but why not try these states?
Hawaii: 81.3 years
Minnesota: 81.1 years
Connecticut: 80.8 years
California: 80.8 years
Massachusetts: 80.5 years
Having one of these scream by you in Monaco should clear out those arteries.