So, what restaurants do your favorite celebrities hang out at?  If you just gotta catch a glimpse of you-know-who, then you have to go to their fave hot spots- but it's not cheap or easy. These restaurants in Los Angeles are hard to get a table at since they are frequented by so many celebrities.
It's not like you can just google Meryl Streep's calendar (OK, maybe Kathy Griffin's). So what makes these celebrity hangouts so exclusive? Sometimes it's the view, sometimes it's the spectacular food and sometimes it's a lot of all of the above.
But often they love these places because it offers them the few and far between privacy they don't get much of.
At the end of the day, if you just want a great meal and you know that celebs got the lowdown on that, you might just want to use your air miles and fly off to these top-rated restaurants around the world.
By the way, amping up your spirituality can also be a good way to spot celebrities as lots of the A-listers like Justin Bieber are active in the church. Here are some churches often frequented by the stars we love. Good luck and happy hunting!
22706 Pacific Coast Highway
Malibu, CA 90265
The Nobu Malibu restaurant has both food and the views going for it, and what a view it is! LA is the birthplace of the Nobu empire, and its Malibu location is one of our most recognizable restaurants.
With the paparazzi parked out front, and the A-list crowd sitting on the patio, This is definitely where the "in crowd" hangs. We'll put this at the top of our list for restaurants to see a celebrity. Remember to take note of a trend with A-listers that never go out of style – their footwear. No better place to wear your Chucks than hanging at the beach.
If you get a table right by the sea then you probably won't be disappointed if you fail to see you-know-who. You've already scored a great ocean view and great food. We'll count that as a win.
2121 E. 7th Pl.
Los Angeles, CA 90021
Bestia does it again when it comes to Jetsetty's top restaurants to see and be seen at. This place scores high among foodies so it's difficult to get a reservation, but being located in LA's trendy Arts District, you may be sitting by the next tech billionaire.
Regardless, everyone (and I mean everyone) comes for the multi-regional rustic Italian "from scratch" approach, offering house-made charcuterie, handmade kinds of pasta, and pizza made in an Acunto oven. You can be sure when the olive oil drizzles, it's the best money can buy.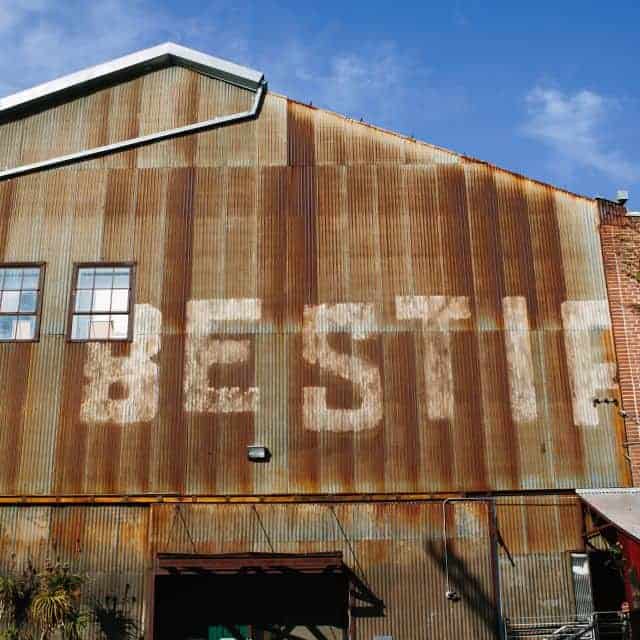 Josh Skenes
Address- it's a secret
That's all there is folks, just Joshua Skenes doing what he does best – preparing US$800-per-person dinners at his Hollywood Hills home. So we'll say celebs dig this guy for his food. By the way, you can only get in by an invite.
Joshua Skenes, the chef behind Michelin-starred Saison and the Angler restaurants in Los Angeles and San Francisco, is launching a US$800-per-person dinner series. But instead of hosting them at his three restaurants, the dinners will take place at his home in the Hollywood Hills.
Starting Dec. 12, Skenes plans on hosting eight invitation-only guests per night on Thursdays, Fridays, and Saturdays.
In order to get an invitation, you'll have to submit a request on the "Skenes Place" website. Skenes says he isn't overly picky about his clientele, however. "If they seem normal, then they are invited." Odds are with you that with this cost you'll be at the table with someone in the biz.
As for the food, the website touts a "diverse menu" comprised of "the highest quality products in existence." Skenes says he's collecting most of the ingredients himself by foraging, gathering, and hunting. His site goes up and down, so hit and miss. Does Josh's home have a view? For US$800.00 and a little luck, you might get to find out.
6602 Melrose Ave.
Los Angeles, CA 90038
When you carry the foodie fame of Nancy Silverton and Joe Bastianich you're bound to attract A-listers at your restaurant and award-winning Osteria Mozza is a slam dunk.
Aside from knowing you're hanging out on Melrose Ave. (that always feels cool) you get amazing pizzas, exquisite handmade pasta, and grilled beef tagliata.
Committed to the triple bottom line—people, planet, and profit—their management team aims to make this restaurant as environmentally conscious as possible.
9200 Sunset Boulevard
West Hollywood, 90069
The Soho Houses can be found worldwide, and these are exclusive private membership clubs, so probably a no-brainer for catching your favorite celebrity sipping wine- if you can get in.
This private members' club on Sunset Boulevard has a Club Bar, Sitting Room, Roof Garden, Middle Eastern Restaurant, Club Within a Club, and a 50-seat Screening Room.
To become a member, you'll need to apply to the House closest to your home or work and must be nominated by two existing Soho House members.
The majority of the members work in traditional creative industries like film, fashion, advertising, music, and art. That means celebrities – and this is an easy, though pricey back door to spotting them like other subscription-based restaurants.