Although devoted to just one artist, these famous single-artist museums still show the works of other artists they carry in their permanent collection, as well as exhibiting rotating shows.
These select museums are more like the ultimate shoutout to an artist's talent and the impact they had on the art world. Some of these single-artist museums were even converted from the artist's former residences giving us a deeper understanding of their humble beginnings.
There are nearly 80 of these single-artist museums worldwide, so if you're on vacation or holiday there might be one within striking distance that you can knock off your bucket list.
Claude Monet
Claude Monet was a French painter and a founder of the French Impressionist style of painting. This embodied the movement's philosophy of expressing one's perceptions before nature, especially as applied to Plein Air landscape painting.
That basically means going outside to paint a landscape. We've all seen those flocks of artists by the local duck pond painting away.
Water Lilies
Monet was best known for his paintings of water lilies. For Monet, the banks of the Seine River near Paris were where he painted some of his best-known works.
The term "Impressionism" is derived from the title of one of his paintings "Impression, Soleil Levant (Impression, Sunrise)."
This was exhibited in 1874 in the first of the independent exhibitions mounted by Monet and his associates.
This museum is located in various salons inside an enclave of townhouses which was owned by Paul Marmottan, thus the name "Musée Marmottan Monet."
Impression, soleil levant
Marmottan bequeathed his home to a cultural institution in order to preserve it and open it to the public. If you can't make it to Paris to see a Monet, there are lots of great table-top art books on this artist.
We'd be remiss not to tell you about Le Mont-Saint-Michel, a tidal island and mainland commune off the coast of Normandy. As long as you're in France you don't want to miss this monumental creation which is a work of art in its own right.
Frida Kahlo
Museo Frida Kahlo
Calle Londres 247
Col. Del Carmen, Mexico City 04100, Mexico
Popularly known as the Casa Azul, which translates to the "Blue House," a fitting name for the structure's cobalt-blue walls.
This museum is located in one of the oldest and most beautiful neighborhoods in Mexico City. The Blue House was made into a single-artist museum in 1958, four years after the death of the painter. Today it is one of the most popular museums in the Mexican capital.
We know many artists lived tormented lives but found fulfillment through their artistic endeavors. Frida also found herself along this path, although nothing like that tormented Van Gogh fellow.
At the age of six, Frida fell ill with polio, causing her right leg to remain shorter than the other and at the age of 18, Frida was in a tragic bus accident, leaving her with several fractured bones and her spinal cord damaged.
While she was immobilized for several months, Frida began to paint.
Afterward, she formed relationships with several artists, including the photographer Tina Modotti and the already renowned artist Diego Rivera, whom she married.
Upon her death, Diego donated the home in order to turn it into a museum to honor her.
Self Portrait Dedicated to Dr. Eloesser
Frida's art is now collected by many celebrities including Madonna. The museum now contains a collection of artwork by Frida Kahlo, Diego Rivera, and other artists.
The Blue House is also filled with many of her personal items. The collection is displayed in the rooms of the house which remains much as it was in the 1950s. Salma Hayek plays Frida in this excellent movie about her life.
Paul Klee
The Zentrum Paul Klee
Monument im Fruchtland 3, Bern 3006, Switzerland
Paul Klee was a Swiss-born artist whose highly individual style was influenced by movements in art that included Expressionism, Cubism, and Surrealism.
Twittering Machine
The Hotel
Klee was a natural draftsman who experimented with and eventually deeply explored color theory, writing about it extensively. We wonder if he saw the correlation we explored in the color of light.
He and his colleague, Russian painter Wassily Kandinsky, both taught at the Bauhaus School of Art, design, and Architecture in Germany.
His works reflect his dry humor and his sometimes childlike perspective, his personal moods and beliefs, and his musicality. We think whimsical and fun sums it all up, especially seen in his work, The Twittering Machine."
The Zentrum Paul Klee museum was designed by the famous Italian architect Renzo Piano. It features about 40 percent of Paul Klee's entire pictorial works. This spectacular museum takes the form of three undulations blending into the landscape.
With this level of beauty mixed with art, it's no wonder Hollywood stylists have been known to fly all the way over here to buy jewelry for their celebrity clients. Here's a visual book on Paul Klee's masterpieces.
The Zentrum Paul Klee
Pablo Picasso
Museu Picasso
Carrer Montcada, 15-23, 08003 Barcelona, Spain
Pablo Ruiz Picasso was a Spanish painter who covered almost every aspect of art mediums for his time including sculptor, and printmaker.
Regarded as one of the most influential artists of the 20th century, he is known for co-founding the Cubist movement. The invention of constructed sculpture, and the co-invention of collage. Basically, he claimed dibs on lots of artistic styles we recognize today.
Guernica
The Cubist style Picasso founded was based on creating art that stresses abstract structure at the expense of other pictorial elements.
This was done by displaying several aspects of the same object simultaneously and by fragmenting the form of the objects.  It's not like he couldn't paint inside the lines, he just moved them around a lot. Voila! Cubism at its finest.
We should note that there are a few Picasso single-artist museums around, and we're focusing on the one in Spain, as that was where he was born.
The Picasso Museum occupies five large townhouses (or palaces) on the street Carrer de Montcada.
The original palaces date from the 13th-15th centuries, undergoing major refurbishments over time. The street is today the most important area of medieval civic architecture in the city.
Still life with lemons
Georgia O'Keeffe
One of the most significant artists of the 20th century, Georgia O'Keeffe (1887-1986) was devoted to creating imagery that expressed what she called "the wideness and wonder of the world as I live in it."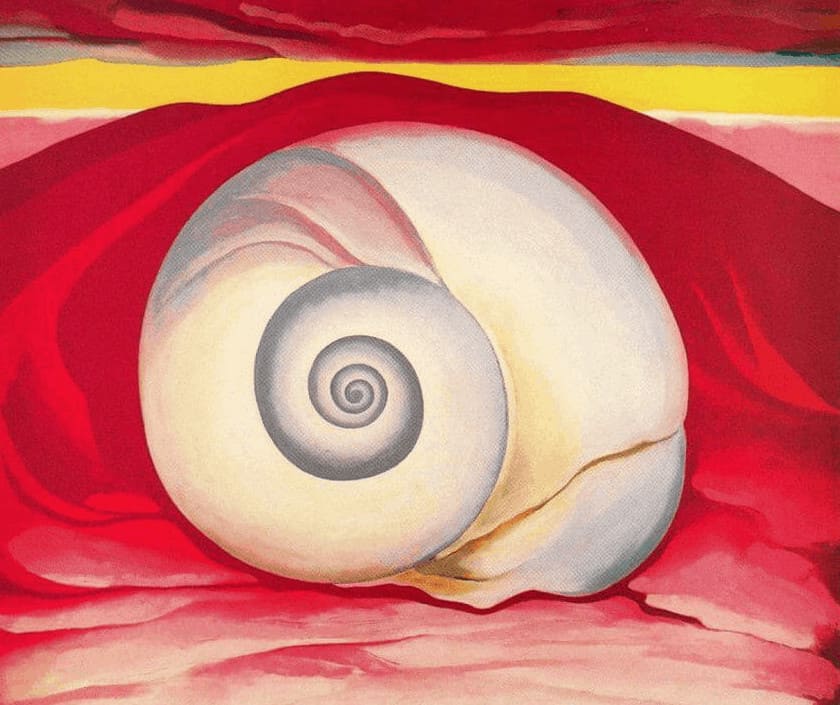 Red Hill And White Shell
Jimson Weed
O'Keeffe's images are instantly recognizable as her own. These include abstractions, large-scale depictions of flowers, leaves, rocks, shells, bones, and other natural forms.
She also painted New York cityscapes as well as paintings of the unusual shapes and colors of architectural and landscape shapes and forms.
The Georgia O'Keeffe Museum, in Santa Fe, New Mexico, opened to the public in July 1997, eleven years after her death.
A visit to the O'Keeffe Museum offers insight not only into the artist's paintings but also into her creative process and the light and landscape that inspired her.
Cow's Skull with Calico Roses
In addition to the main Museum campus in Santa Fe, the O'Keeffe Museum maintains O'Keeffe's two homes and studios in northern New Mexico. Once again we get a deeper glimpse into the life of such an accomplished and important artist.
Rembrandt
Rembrandt House Museum
Jodenbreestraat 4, 1011 NK Amsterdam, The Netherlands
First things first. Rembrandt's not the guy on the Quaker Oats box. That would be Quaker Man (some call him Larry). What Rembrandt Harmenszoon van Rijn did do, was lots and lots of self-portraits, so we're going to call him the father of the selfie.
Rembrandt was one of the great Dutch masters and is generally considered one of the greatest visual artists in the history of art.
Portrait of Rembrandt van Rijn
Flora
Rembrandt's works depict a wide range of styles and subject matter, from portraits and self-portraits to landscapes, genre scenes, allegorical and historical scenes, and biblical and mythological themes.
His contributions to art came in a period of great wealth and cultural achievement that historians call the Dutch Golden Age. Like many artists of the Dutch Golden Age, Rembrandt was also an avid art collector and dealer.
This museum used to be Rembrandt's house and is located in the Jodenbreestraat in Amsterdam, where Rembrandt lived and painted for a number of years.
The Storm on the Sea of Galilee
Rembrandt purchased the house in 1639 and lived there until he went bankrupt in 1656 when all his belongings went on auction.
Fortunately, the auction list enabled the reconstruction of all his belongings which are now on display in the house.
Again, a personal view into the life of a painter who could bring a canvas to life like no other. Here's a book of his works in its entirety.