There are so many great American architects who have left their larger-than-life mark throughout the world that it's too numerous to mention them all in one article. So I'm parsing our stories down and honing in on 5 of these American artists.
All in all, we think you'll agree with their vision and drive have brought us thought-provoking awe, with their larger-than-life structures that take command of light and space. Next time you're on a walking tour, keep an eye out for the great architecture that's out there!
Coming to Los Angeles in 1949 and doing so many amazing works in the City of Angels, we're going to lean more towards the American side of Frank Gehry.
One can't help but marvel and stare at the wonder of his spectacular creation, the Walt Disney Concert Hall, in downtown Los Angeles. Frank Gehry, is recognized as one of the most important architects of this age.

In fact, many of his buildings, including his own private residence, have developed into popular tourist attractions. Hopefully, his own home doesn't have the same touristy curiosity as the Brady Bunch home!

Some of his most notable works include Dancing House in Prague and Guggenheim Museum Bilbao. His style is unique and whimsical and carries non-traditional craftsmanship.
He has won world recognition and numerous awards including the Pritzker Architecture Prize, the National Medal of Arts, the AIA Gold Medal, and the Prince of Asturias Award.
Born in 1946, Polish-American architect and artist, Daniel Libeskind has designed and crafted some of the most notable structures in the world.
His buildings include the Denver Art Museum, the Grand Canal Theatre in Dublin, and the Jewish Museum in Berlin. His portfolio includes everything from famous galleries and museums to residential projects.

In 2003, Libeskind won the competition to act as the master plan architect for the World Trade Center reconstruction in Lower Manhattan.
Daniel's book, Edge Of Order, draws on his own journey to open the door to his creative process and his methods for discovering new directions in his work.
In fact, he believes that with an open mind, every individual is not only capable of understanding architecture but also designing it.
That's a tall order from one of our great American architects but since most of them came from humble beginnings, it's a good place for all of us to start – with an open mind.
Richard Meier is an American architect and abstract artist recognized for his iconic building design. His most notable works include the Getty Center in Los Angeles, the Barcelona Museum of Contemporary Art, the United States Courthouse in Islip, New York; and the Jubilee Church in Rome, Italy.
Meier's unique design is recognized for its use of geometric shapes and substantial use of the color white. A limited palette of materials is used, with an emphasis on lightness, transparency, and precision assembly.
His use of natural light is the most fundamental element central to all his work. He uses light to manipulate and shape space, lend spirit, and mark the passage of time with an accent on the presence of the sky.
Meier was awarded the prestigious Pritzker Prize in 1984, and in 1997 he won the AIA Gold Medal honor. Richard has written many books, which can be found here.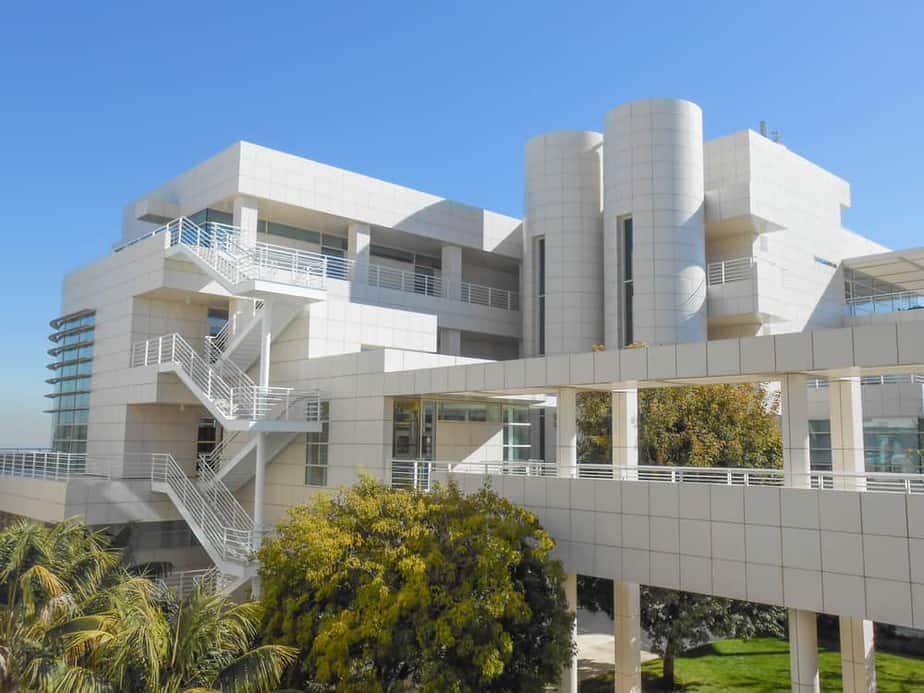 American architect Elizabeth Diller is known to be over the top with her ideas, but looking at the works of all these architects, that seems to be a requirement to be the pinnacle of this field.
In 2002, she built the Blur Building in Lake Neuchatel, Switzerland, for the Swiss Expo 2002. The six-month installation was a fog-like structure created by jets of water blown into the sky above the Swiss lake.
Diller described it as a cross between "a building and weather front." As visitors walked into the Blur, it was like "stepping into a medium that's formless, featureless, depthless, scaleless, massless, surfaceless, and dimensionless."
In 2018 she was named to the Time Magazine most-influential list for the second time and was the only architect on that list.
The studio that Diller co-founded was awarded the Wall Street Journal Magazine's 2017 Architecture Innovator of the Year Award. It also received the Smithsonian Institution National Design Award.
Los Angeles-based architect Thom Mayne is an architectural icon in the academic world. He has held teaching positions at some of the best architecture schools in the world, including Columbia University, Harvard University, the Bartlett School of Architecture in London, and Yale University.
He has contributed insight to many published books and today holds a tenured faculty position at the UCLA School of Arts and Architecture.
His awards and honors include the Pritzker Prize, the Rome Prize Fellowship, and the AIA Gold Medal. He is the principal for Morphosis, an architectural firm based out of Santa Monica, California.
Named after the Greek term for 'to form or be in formation', Morphosis is a dynamic and evolving practice that responds to the shifting and advancing social, cultural, political, and technological conditions of modern life.
Some of his works include Sun Tower in Seoul, Wayne L. Morse U.S. Courthouse in Oregon, and the New Academic Building at 41 Cooper Square in New York City.