We like our top restaurants to be the whole package. This includes the vibe, ambiance, and overall experience so you'll actually remember when someone asks you what you had for dinner last night.
We also want you to talk about the experience over and over again. So whether you're doing a day trip, a weekend, or an actual vacation, you'll be glad you worked these amazing restaurants into your travel experience.
You might even be close enough to some of these cities where you can squeeze in a heart-pounding experience to boot.
Make sure you peek out the window while flying to these restaurants, you make catch a glimpse of some amazing landscape art you'll only see from above!
Avinguda del Paral·lel, 164 – 08015
Barcelona, Spain
From the culinary genius of Ferran Adrià of the El Bulli fame, he and his brother Albert ventured into a more whimsical approach to dining and called it Tickets.
So if you're looking for a relaxed, theatrical feel while enjoying your tapas, then go way off-Broadway to Barcelona.
Getting a reservation at Tickets can be as tough as a ticket to see Hamilton on Broadway, but this restaurant won't disappoint with its small plate tastings including some classic seafood delights. For the full luxe experience in Barcelona, check out our top 5 hotels that we love along the coast.
Patron favorites are the Wagyu beef and delicious oysters that are deemed the tastiest on this side of the planet.
You'll end your meal being led into the dessert room which is Willy Wonka-themed. If you're not sure if that's a good thing, then the lemon pie and cheesecake make this a no-brainer – it is a good thing. A very good, tasty thing.
35 E 21st St.
New York, USA
This top restaurant is located in New York City's Flatiron District, where chefs Enrique Olvera and Daniela Soto-Innes serve Mexican-inspired cuisine with simple concepts that lean towards more distinct flavors.
These dishes are rooted in Mexican flavors and traditions, while also celebrating local and seasonal ingredients from the Hudson Valley and surrounding region.
At just 28, Daniela Soto-Innes is the youngest winner of The World's Best Female Chef Award, previously winning a Rising Star Award from the prestigious James Beard Foundation.
Soto-Innes prides herself on having a kitchen staff that is 50% female, 50% male, with a mix of nationalities from all over the US, Latin America and beyond.
She runs a famously relaxed kitchen, often with music, dancing, and pre-service warm-up exercises.
We can safely say this isn't high-brow, rather it's more eclectic, fun and a memorable experience. Let's not forget that Cosme made the World's 50 Best Restaurants list in 2017!
Strandgade 93
Copenhagen, Denmark
Noma is one of those restaurants whose reputation precedes them. In fact, Copenhagen is one of the world's top culinary thanks to Noma being voted World's Best Restaurant for three straight years through 2012, AND being awarded two stars by the Michelin Guide.
Noma currently divides their year into three seasons, during which the menu changes dramatically to match the type of ingredients that are at their peak at that time.
Check out this video, the countryside that is this beautiful has to have the best of the best when it comes to the culinary ingredients we live for in a meal!
Attribution-Rene Redzepi, (CC BY-NC-SA 3.0)
Seafood Season runs from early January to spring. This is a celebration of Scandinavian seafood, which is at its absolute best during the cold, winter months.

Vegetable Season runs from summer to early fall. In this season, they forage for the freshest ingredients in every lake, river, stream, meadow, and woodland.
Along with working closely with their collaborators to harvest their best crops, Noma grows some of their own produce on their urban farm. Noma's a tough table to get, but a little easier than where the celebs eat.
Game & Forest Season

This is the only period of the year when meat will play a starring role at Noma. They serve everything they can get their hands on.
This may include a teal for 2, a goose for 4, leg of moose, reindeer tongue, and wild duck (for those of you following them on Instagram, they promise to spare the neighbor's friendly duck).
The Game and Forest Season menu will also pay homage to everything that grows in the forest like berries, mushrooms, nuts, and wild plants.
2579 W Shore Dr
Lummi Island, Washington, USA
Willows Inn is on the tiny San Juan island of Lummi, and about two hours from Seattle by car and ferry.
Helmed by chef Blaine Wetzel, he was formerly the protégé of Rene Redzepi at Noma (ring a bell?). True to form, this restaurant focuses on local ingredients, in a similar style to Noma.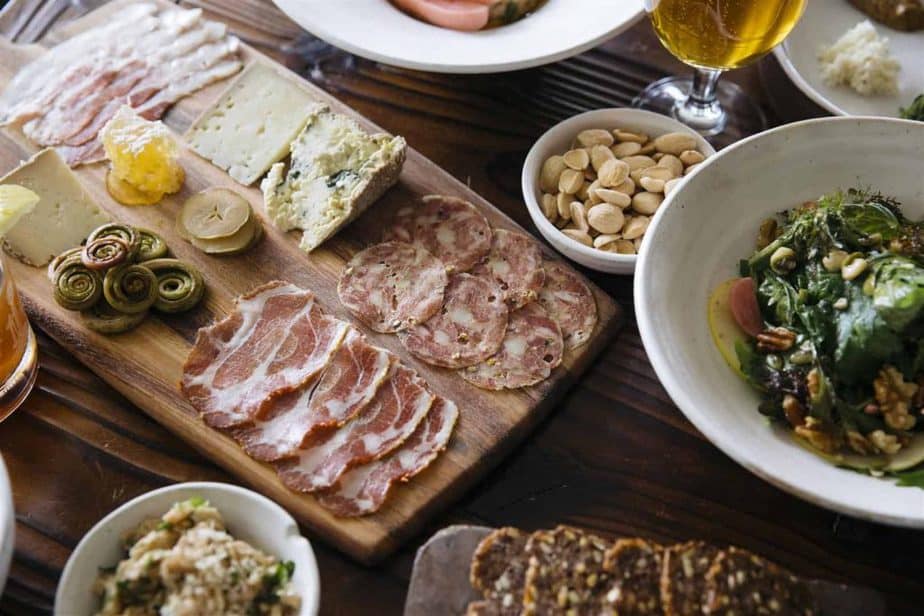 Since he was hired, Mr. Wetzel has been working with a local farmer and an urchin diver who both work solely for him. It's good to be King of The Kitchen.
The really great thing about this place is you can turn, what starts out as a meal, into an incredible vacation experience on an island with a top restaurant.
You can stay and relax at the Willows Inn, or even check into a cabin at the restaurant's local farm up the road. Nothing like hanging out with the hired hands and seeing what they're harvesting for your dinner!
30, avenue Aristide Briand
06500 Menton, France
Man, talk about a dining room with a view! Located at the foot of the mountains, Restaurant Mirazur overlooks the sea along the French Riveria.
This 1930s-era rotunda building housing the Mirazur is spread over three levels on a hillside with a panoramic view of the sea and the picturesque town of Menton.
Through his personal interpretations of ingredients and flavor combinations, Mauro Colagreco has combined his Italian-Argentinian cultural heritage to produce meals that have earned him 3 Michelin Stars in 2019.
The fruit and vegetables are grown in his own gardens, giving way to ultra-fresh cuisine.
This includes lots of herbs, citrus fruit from the Riviera, saffron from Sospel, olive oil and lemons from Menton, and wild mushrooms from the surrounding countryside.
From the sea right outside the door, Mauro brings us Gamberoni prawns from San Remo and locally caught fish.
Even his personal garden of earthly delights can be a guided tour if time permits, be sure to mention this when you're making your reservation.